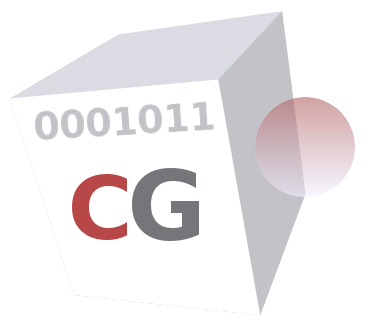 license
NAME
START of CacheGuard-OS License Agreement
1. CacheGuard-OS LICENSE - Version 2.4
2. PERMITTED USES and RESTRICTIONS
3. FUTURE VERSIONS
4. PERIODICALLY-LICENSED SERVICES
5. DISCLAIMER of WARRANTY on CG-OS
6. LIMITATION of LIABILITY
7. Export Law Assurances
8. Controlling Law and Severability
9. SSL mediation and Privacy
10. Complete Agreement
END of CacheGuard-OS License Agreement
AUTHOR
COPYRIGHT
---
NAME
license - Display the CacheGuard-OS License Agreement
START of CacheGuard-OS License Agreement
1. CacheGuard-OS LICENSE - Version 2.4
All CacheGuard Technologies Ltd Software components and Documentation whether on disk, in read-only memory, or on any other media (collectively, the 'CG-S') are subject to the GNU General Public License v3. You should have received a copy of the GNU General Public License v3 along with CG-S. If not, see <http://www.gnu.org/licenses/>. The mere aggregation of CG-S and other Open Source Software (as OSI definition) all together form 'CacheGuard-OS' (collectively, the 'CG-OS') which is licensed, not sold to you by CacheGuard Technologies Ltd ('CACHEGUARD'). All copies of the CacheGuard-OS you use are subject to this License. For non-free editions of CG-OS, the license is provided in the form of a license key ('License Key') which is an alphanumeric string plus some special characters.
2. PERMITTED USES and RESTRICTIONS
This License allows you to use each instance of CacheGuard-OS on one logical machine (hardware or virtual machine) represented by a unique Serial Number and possibly a License Key issued by CACHEGUARD. Each License Key is issued for a given number of users. You expressly acknowledge that theses users exist and are under your responsibility. THE SERIAL NUMBER CANNOT BE CHANGED ONCE A COPY OS CG-OS IS INSTALLED AND REGISTRED. ONCE ISSUED, THE LICENSE KEY CANNOT BE CHANGED. However you have the possibility to upgrade or downgrade a license under certain conditions.
By installing CG-OS on your own machine (hardware or virtual), your machine becomes bound to CG-OS for as long as CG-OS runs on that machine. The aggregation of your machine and CG-OS forms an appliance (collectively APPLIANCE). You consent that some technical information regarding that APPLIANCE (Ethernet address, installed number of users, version...) may be electronically transmitted to CACHEGUARD and registered for license controlling purposes.
CG-S is subject to the GPL v3. Hence you are allowed to edit and modify it for your personal use. If you modify CG-S or other Open Source Software components integrated into the CG-OS, you acknowledge: a) All your contributions are used at your own risk; b) No support will be granted by CACHEGUARD (we strongly recommend leaving the source code as is). You may not, except as permitted by applicable law, loan or create derivative commercial or non-commercial works from CG-OS. You are expressly not allowed to install CacheGuard-OS on a machine and sell the resulted appliance without having obtained prior authorization from CACHEGUARD.
The License Key is valid only for the CG-OS version officially released and current at the date when the License Key is purchased (the 'Initial Date'), and for the newer maintenance versions officially released within the subscription period starting on the Initial Date (the 'Initial Maintenance Period'). You may not use your License Key with any version of CG-OS this key is not valid for. Your rights under this License will terminate automatically without notice from CACHEGUARD if you fail to comply with any term(s) of this License.
3. FUTURE VERSIONS
CACHEGUARD may from time to time develop new versions of the CG-OS. Nothing in this Agreement shall obligate CACHEGUARD to develop any particular update or enhancement. CACHEGUARD may choose to implement new features and/or components of the CG-OS that require a new License Key. You are not obligated to purchase new licenses if you choose not to use those new features and/or components. Please refer to the "CacheGuard Support Services Agreement" for further information on this topic.
4. PERIODICALLY-LICENSED SERVICES
CG-OS operates as a service for a predefined number of users and on a yearly or monthly basis. If a License Key is issued for an instance of CG-OS, it is valid only for a predefined number of users and a given period of time. Renewal must be purchased from CACHEGUARD to enable CG-OS after the end of each period of time.
5. DISCLAIMER of WARRANTY on CG-OS
You expressly acknowledge and agree that use of the CG-OS is at your sole risk. The CG-OS is provided 'AS IS' and without warranty of any kind and CACHEGUARD EXPRESSLY DISCLAIMS ALL WARRANTIES AND/OR CONDITIONS, EXPRESS OR IMPLIED, INCLUDING, BUT NOT LIMITED TO, THE IMPLIED WARRANTIES AND/OR CONDITIONS OF MERCHANTABILITY AND FITNESS FOR A PARTICULAR PURPOSE. CACHEGUARD DOES NOT WARRANT THAT THE FUNCTIONS CONTAINED IN THE CG-OS WILL MEET YOUR REQUIREMENTS, OR THAT THE OPERATION OF THE CG-OS WILL BE UNINTERRUPTED OR ERROR-FREE, OR THAT DEFECTS IN THE CG-OS WILL BE CORRECTED. FURTHERMORE, CACHEGUARD DOES NOT WARRANT OR MAKE ANY REPRESENTATIONS REGARDING THE USE OR THE RESULTS OF THE USE OF THE CG-OS IN TERMS OF THEIR CORRECTNESS, ACCURACY, RELIABILITY, OR OTHERWISE. NO ORAL OR WRITTEN INFORMATION OR ADVICE GIVEN BY CACHEGUARD OR A CACHEGUARD AUTHORIZED REPRESENTATIVE SHALL CREATE A WARRANTY OR IN ANY WAY INCREASE THE SCOPE OF THIS WARRANTY. SHOULD THE CACHEGUARD PROVE DEFECTIVE, YOU (AND NOT CACHEGUARD OR A CACHEGUARD AUTHORIZED REPRESENTATIVE) ASSUME THE ENTIRE COST OF ALL NECESSARY SERVICING, REPAIR OR CORRECTION.
6. LIMITATION of LIABILITY
UNDER NO CIRCUMSTANCES, INCLUDING NEGLIGENCE, SHALL CACHEGUARD BE LIABLE FOR ANY INCIDENTAL, SPECIAL, INDIRECT OR CONSEQUENTIAL DAMAGES ARISING OUT OF OR RELATING TO THIS LICENSE. SOME JURISDICTIONS DO NOT ALLOW THE LIMITATION OF INCIDENTAL OR CONSEQUENTIAL DAMAGES SO THIS LIMITATION MAY NOT APPLY TO YOU. In no event shall CACHEGUARD's total liability to you for all damages exceed the amount paid for this License.
7. Export Law Assurances
You may not use or otherwise export or reexport CG-OS License Keys except as authorized by the UK (United Kingdom) law and the laws of the jurisdiction in which CG-OS License Keys were obtained. In particular, but without limitation, CG-OS License Keys may not be exported or reexported (i) into (or to a national or resident of) any UK embargoed country or (ii) to anyone on the UK Treasury Department's list of Specially Designated Nationals or the UK Department of Commerce's Table of Denial Orders. By using CG-OS License Keys, you represent and warrant that you are not located in, under control of, or a national or resident of any such country or on any such list.
8. Controlling Law and Severability
If there is a local subsidiary of CACHEGUARD in the country in which the CG-OS License Key is purchased, then the local law in which the subsidiary sits shall govern this license. Otherwise, this License shall be governed by the laws of the UK If for any reason a court of competent jurisdiction finds any provision, or portion thereof, to be unenforceable, the remainder of this License shall continue in full force and effect.
9. SSL mediation and Privacy
The SSL mediation feature integrated into CacheGuard-OS is to decrypt HTTPS traffic in order to cache, inspect its contents and possibly block unwanted contents. As HTTPS aims to give users privacy and security, its decrypting in the middle (before reaching the final client) may violate ethical norms and may be illegal in your jurisdiction. By activating the SSL mediation feature you expressly acknowledge that you understand what you are doing and accept that underlying consequences are fully under your responsibility.
10. Complete Agreement
This License constitutes the entire agreement between the parties with respect to the use of the CG-OS and supersedes all prior or contemporaneous understandings regarding such subject matter. No amendment to or modification of this License will be binding unless in writing and signed by CACHEGUARD.
END of CacheGuard-OS License Agreement
AUTHOR
CacheGuard Technologies Ltd <www.cacheguard.com>
Send bug reports or comments to the above author.
COPYRIGHT
Copyright (C) 2009-2021 CacheGuard - All rights reserved
---