Welcome to CacheGuard Network
CacheGuard
is an OS/Appliance dedicated to Web traffic
Security
and
Optimization
. See
https://www.cacheguard.com
for further information.
Our Latest article
Web Gateway Appliance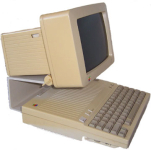 In the eighties a personal computer was commonly used as a sophisticated typewriter or a powerful worksheet. Rarely was a computer connected to a network or even to another computer and the internet was reserved just for few advanced users. Today hundreds of millions of people worldwide connect regularly to the internet and use web applications hosted all over the world. The internet has transformed a personal computer into a terminal machine connecting people, information and ideas. For most of us web applications are vital and the internet has changed our lives forever. Never before did humanity have such a powerful manner in which to share knowledge, information and emotion. Despite all its positive uses, connecting to the internet also means exposing yourself to serious threats.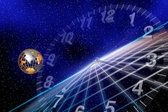 With the existence of this world wide web a major concern is how to deliver secure and optimized web traffic. Controlling web accesses, securing web applications, managing web flows, filtering web content, supporting overloads, managing the quality of service or providing high availability are all issues that concern the nature of web traffic that cannot be addressed in the web application itself nor at the network level. Several approaches aim to offer solutions to manage web traffic. Among the many solutions, there are two that have attracted our attention. The first approach consists of integrating many commercial appliances to reach security goals. The second approach is based on the integration of Open Source technologies thus sometimes resulting in made to order homemade solutions. While the first solution trusts on the know-how of reputed appliance manufacturers, the second solution trusts the know-how of the Open Source community and the IT staff.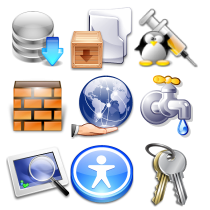 The default in both considerations is that, more often than not, multiple technologies are needed in order to provide both security and optimal web flow, depending on the needs of each business. This approach increases the complexity of the final solution and as a result increases the development costs of laboriously building this product and henceforth, maintaining it. The ideal solution is a product in which all security and web optimization options are already integrated into an off-the-shelf product requiring no additional development. . CacheGuard provides such a solution with a new approach based on an Open Source Operating System Appliance (OSOSA). Based on Open Source technologies, thus remaining flexible and trustworthy, this product can be tailored according to your priorities, where you can activate the options essential to your business needs. The product can be bought in software or hardware form, or can be installed as virtual appliance. CacheGuard differs from any other solution by being an all-in-one integrated solution joining together numerous Open Source technologies and proprietary Open Source developments used to secure and optimize web traffic, saving you from the hassle and headache of figuring out what you need, how to integrate all the tools so that they work together not to mention the expense of paying an IT specialist to perform these tasks. The OS approach allows you to automatically transform an x86-based machine into a powerful and highly integrated appliance that manages all your web traffic and security issues. Install CacheGuard-OS in your business today and immediately profit from expansive web gateway protection, increasing your internal and external security, web flow and productivity. Download your trial version today at
www.cacheguard.com
.